Open Artist Session with Jocelyn Brown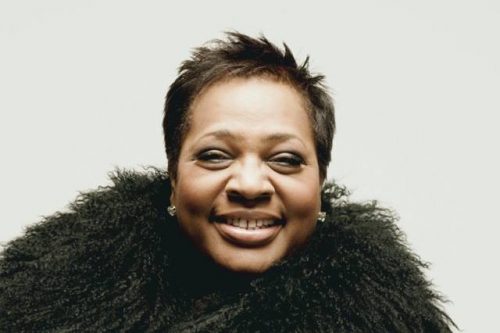 Last week, Jocelyn Brown spoke to a group of young artists about her experiences in the music industry. Apart from extensive advice to the young ladies in the audience, she addressed the whole group on artist integrity in general and encouraged them to keep a hook on all aspects of business. Doing so would have prevented the pains Jocelyn went through after losing her rights to 'Somebody Else's Guy' for 24 years.
Jocelyn Brown is a woman with a powerful, soul shaking voice that reaches out with extended arms and engulfs your musical desires. Born in North Carolina, Jocelyn began singing in public at the age of three in the church, and at gigs with her family. She then gained attention with the release of her debut album for Warner Brothers Records "One from the Heart" in 1984. Featuring cuts produced by Jellybean Benitez and the teams of Hubert Eaves/James Batton and Russ Titleman/Rob Mounsey, the album includes hits like "Love's Gonna Get You" and the perennial Club Classical "Somebody Else's Guy" written by Jocelyn and her sister Annette. In 1990, the line "I got the power", a sample of Jocelyn Brown's voice from her own track "Love's Gonna Get You", was used on Snap!'s international Number One single "The Power". It totally astonished Jocelyn herself when she arrived in a club for a performance and heard her voice repeatedly. She witnessed, first-hand, the audience's response to the vocals on the single: "I think it is great that people love and use my voice. As long as I can make people happy with it, I feel like I am doing my job!". Jocelyn has established quite an impressive portfolio working with stellar names such as Luther Vandross, Bette Midler, John Lennon, Quincy Jones, Michael Jackson, Roberta Flack, George Benson, Teddy Pendergrass, Culture Club, Masters At Work as well as establishing hits for UK chart toppers Incognito; her list of accomplishments goes on!
Singer and dancer Shala Haruko Iwaskow who attended said, "words cannot fully describe the artist that is Jocelyn Brown. She talked about everything from her early days of church, being a female in the music industry, paying studios to record songs while being a single mother, working in the studio with John Lennon and Yoko Ono and the terror of losing the rights to a hit she wrote with her baby sister."
"Her wisdom of the music industry blew me away, all because she was never defeated by her obstacles. A special thanks to FAC for making this priceless experience possible. I know that their future events won't disappoint you."