News from the IAO Front: Sandie Shaw reports back from first meeting of the year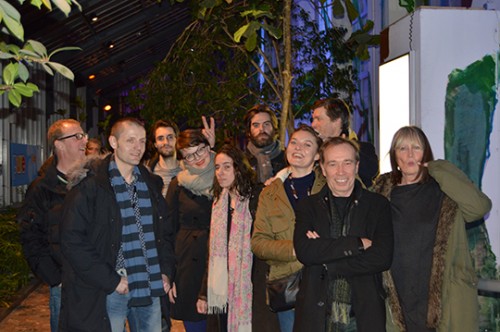 Last week the International Artists Organisation (IAO) met in Brussels for a 2 day board meeting. Our honorary President Sandie Shaw and Board member Dave Rowntree went to represent the FAC. Read Sandie's report below:
The IAO now consists of 10 countries –  Belgium, Finland, France, Germany, Norway, Spain, Sweden, Denmark, Croatia and UK. It came into existence just over a year ago. The Featured Artist Coalition (FAC) was its founder member. Now in its second year it met to plan a new structure that will enable it to achieve its goals in European legislation and to expand its reach worldwide. I was made a director of IAO representing the FAC with Dave Rowntree as deputy director. Each country is similarly represented.
Nacho Coartis from Spain was voted in as President and Suzanne Combo from France as VP. Lottaliina Pokkinen from Finland became Head of Operations. Then 3 working groups were set up to implement the new agenda – our "Set List". In the evening we went to a concert together. The reason it took 2 days was because it was conducted simultaneously in 4 different languages! Although the subjects we discussed were serious and mean a lot to the future of music creators around the world it was fantastic fun and we had a great feeling of family. Dave and I are looking forward to the next one.
Sandie x