Connect with us on Spotify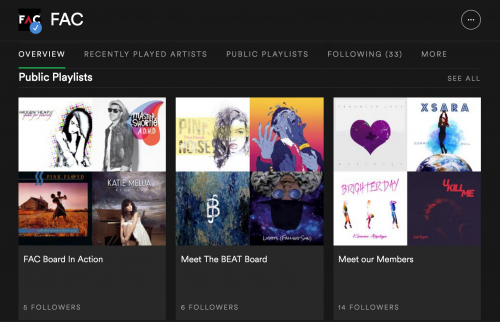 We're delighted to announce that we've recently launched a Spotify account. Head over to Spotify to listen to our playlists introducing you to our board directors and members of our recently launched BEAT board. 
We also created a playlist featuring our members - thanks to all of you who already have submitted their tunes! For a chance to be featured, follow us on Spotify and submit a link to your favourite song.