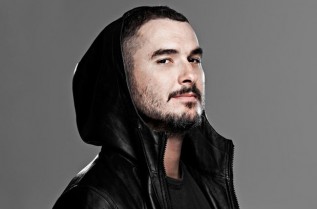 The Music Managers Forum and Featured Artists Coalition are proud to award Zane Lowe with the Industry Champion award to be presented at the Artist and Manager Awards 2012, sponsored by music-streaming service Spotify.
The Industry Champion Award was first won last year by Martin Mills of Beggars Banquet and is awarded for altruism in the music business and service to artist careers.
Zane Lowe's unwavering support for new talent both on and away from radio makes him perfectly qualified for this accolade.
Jon Webster of the MMF said, "Martin Mills is a hard act to follow but Zane's unswerving commitment to new artists has helped so many over the years. We are proud to recognize that selfless achievement"
From his early days in the nineties on shows such as Up 4 It and Brand:New, Zane has become one of Britain's most reputable and influential DJ's. He is credited with advocating musicians from the outset of their careers through to them becoming household names, including artists such as the Arctic Monkeys, Bloc Party, Chase & Status, Tinie Tempah, The Killers and Ed Sheeran to name but a few. Zane was also responsible for breaking 'Crazy' by Gnarls Barkley in the UK via championing the track on his radio show. 'Crazy' went on to become a worldwide hit and was the first single to reach Number 1 in the UK based on download sales alone.
Most recently, Zane's Hottest Records and tracks of the day have covered artists such as Gemini, Frank Ocean, Haim, Everything Everything and Jake Bugg; Jake has recently been A-listed on Radio 1 and has debuted at number one in the album chart this weekend, the latest in a long line of successful acts that Zane has championed.