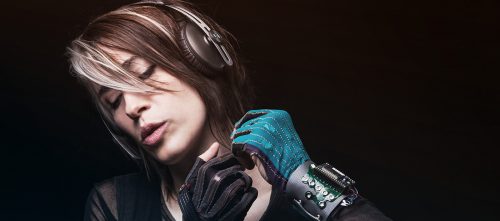 FAC Board Member Imogen Heap is the very definition of artist entrepreneur – always inventive, ever a DIY ethic and magically creative; she has self produced four solo albums.
Therefor, it is a bit of an understatement when we say we were delighted to announce she'd be at our last Open Artist Session, sharing some gems of her personal experience. 
Her 2009 album, Ellipse, was a North American chart success that earned her two Grammy nominations, winning Best Engineered Album, Non-Classical in recognition of her technical and engineering work on the record. In 2010 she received the British Academy's Ivor Novello Award for International Achievement. 
In 2015, Heap announced that she would be releasing her single "Tiny Human" using blockchain technology during a Guardian Live livestream event. In a panel after performing a stripped-down version of "Tiny Human" with cellist Zoë Keating, Heap explained that she was releasing her single along with other content via the concept of Mycelia—a way for artists to share their music as well as enforce smart contracts via blockchain-based technology.
Imogen wrote the music for Harry Potter and the Cursed Child, the next installment of the Harry Potter series in the form of a West End play that opened in the summer of 2016. 
Open Artist Sessions are an informal, open conversation between an established artist and a small group of emerging artists who share their experiences within a safe space.
WHEN: Tuesday, 27th September, 6-9pm
WHERE: Secret Location, Central London
Due to popular demand this event was for artists only.