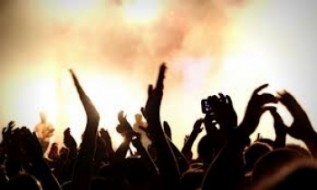 The FAC board have signed their names to support the AIF Ticketing Charter in a bid to protect artists, fans and the live entertainment industry from the effects of touts and the secondary ticketing market. See below to read the full charter and find out how you can pledge your support…
AIF Launch Charter To Combat Ticket Profiteering
Signatories include Radiohead, Bestival, Orbital, and Secret Garden Party
Calls for secondary ticket sellers to 'cease and desist selling tickets' for supporter's events
In a move to keep festival tickets at a price accessible and affordable to fans, Association of Independent Festivals(AIF) have made a stand against touts and the secondary ticketing market in a charter that calls them 'bad for fans and bad for live entertainment'.
The charter (found below), which sets out a position against secondary ticketing and demands withdrawal from signatory's events, can claim support from over 55 industry veterans, artists, promoters and festivals. AIF is calling on the industry to rise up and lend their support to the charter alongside the likes of Radiohead, Secret Garden Party, Bestival, Orbital, Gotye, Portishead, Coda Agency, Hospital Records, Ninja Tune, WeGotTickets, Field DayFestival, Nozstock Festival, In The Woods and WOMAD.
The Charter is part of a wider strategy to address secondary ticketing, a growing problem of for both the live industry and for gig goers across the UK.  Eloquently exposed to the public in the recent Channel 4 Dispatches programme, the secondary ticketing market has been attempting to cloak and legitimise touting, whilst undermining much of the live sector's attempts to offer quality entertainment at reasonable prices.
This subject is being taken very seriously by all parts of the live music industry. The Fan Fair Alliance, is soon to go public with strong views on the subject, and is fully supported by AIF.
Said Rob da Bank, Bestival and AIF Co-founder "The whole secondary ticketing situation does make me really angry, mostly because I just don't feel many of the people paying vastly inflated prices actually understand the mechanics behind it, and secondly because the people profiting are doing so driven by pure greed.
" For me music has never been about money and there's a sharp divide between those in the music business purely for profit and those who are in it for the love of music. The festivals who say they've sold out while blatantly putting hundreds or thousands of tickets on a secondary seller are just plain dishonest." 
Dan Silver, (Value Added Talent , representing Orbital & Alabama 3) states "As representatives of the Artists and acting as their officially appointed ambassadors to their fans, VAT will continue to resist strongly the efforts by unconnected 3rdparties to profit from ticket sales as middlemen, and will always seek to sell to fans at the lowest possible transaction charges – which we would like to stress are not shared in any way with the creators of value, the Artists themselves."
To sign up to the industry charter email Emmy at emmy@aiforg.com or call +44(0)208 994 5599.
For fans looking to exchange tickets ethically for events such as Bestival, Eden Sessions or Secret Garden Party, AIF and Sandbag's Ticket Trust offers a forum in which to buy and sell tickets – this adheres to the same 10% cap campaigned for by Sharon Hodgson's Sale of Tickets (Sporting and Cultural Events) Bill. Radiohead has also added its support for Ticket Trust advising fans to exchange tickets on the site for their UK tour.
The Fair Ticketing Charter
We the undersigned believe that the growth of ticket-touting online – so-called 'secondary ticketing' – is bad for fans and bad for live entertainment.
Ticket touting means real fans are deprived of the opportunity to attend events and see artists they love while speculators cash in.
We believe there are strong arguments for legislation to curb the activities of unofficial ticket-sellers.
Until such legislation is enacted we believe the entire Live Entertainment Industry should further increase its efforts to protect fans.
We affirm that we will be transparent with the pricing and distribution of tickets for events that we control.
We restate our commitment to adopting ticketing processes and technologies which ensure tickets reach the hands of real fans rather than touts.
We call on secondary ticket sellers to cease and desist selling tickets for events we control.
We call on consumers to boycott ticket touts.
Signatories:
13 Artists
Association of Independent Festivals
Association of Festival Organisers
Chambers Management (promoter of comedy talent and mgr. of Jimmy Carr, Frankie Boyle and Jack Whitehall) 
Coda Agency
Dawson Breed Music
Featured Artists Coalition (Sandie Shaw, Crispin Hunt, Mark Kelly, Ed O'Brien, Fran Healy, Nick Mason, Dave Rowntree, Lucy Pullin, Kate Nash, Annie Lennox, Hal Ritson, Master Shortie, Howard Jones, Rumer and Chris Difford)
Gotye
Graphite Media
Hospital Records
John Fairs
JCF Management
Ninja Tune
Portishead
Radiohead
Sandbag
Value Added Talent
Wildlife Entertainment (rep. Arctic Monkeys, Miles Kane)
We Got Tickets
XRay Touring
Bearded Theory
Beat-Herder Festival
Belladrum Tartan Heart
Bestival
Bingley Music Live
Cornbury Festival
Camp Bestival
Deer Shed Festival
Eden Sessions
End of the Road Festival
Evolution Festival
Field Day
Folk on the Water
Glade
Glasgowbury
Glastonbudget
Greenbelt Festival 
Green Man
In the Woods Festival
Kendal Calling
Leefest
London Summer Jam
The Magic Loungeabout
Meltdown Festival
Nozstock: The Hidden Valley Festival
No Direction Home
Outside:Inside
Secret Garden Party
Shambala Festival
Summer Sundae Weekender
Stockton Weekender
SWN Festival
The London Green Fair
The Applecart
Tramlines 
Truck
Underage
WOMAD
Y-Not Festival
The charter can also be viewed at www.aiforg.com