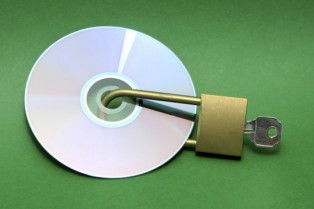 Further to our letter below (published in the FT, 19 July) we would like to help Universal management with their proposed "manifesto for the new music industry".
The manifesto can be summarised in one statement – copyrights should be owned by creators rather than corporations.
Should regulators consider allowing the Universal/EMI merger to proceed, we believe that all artists signed to any Universal or EMI label should first be allowed to acquire their rights, at market value. Indeed, any artist affected by this deal going ahead should be offered such a remedy.
This is an historic opportunity to create a more sustainable music industry – a future music industry more meaningfully described as a collection of individual artist businesses rather than specific sectors like records, publishing and live.
Anything that removes the barriers between artists and their fans is a good thing because we believe music is in safer hands when the fan and the artist are closer together.
Letter, published in the FT, 19 July
 From Mr Ed O'Brien, Mr Nick Mason and Ms Sandie Shaw.
 Sir, The views of Patrick Zelnik ("A Universal EMI merger could rescue the music business", Comment, July 17) were as welcome as they were needed. His analysis was incisive, but his solution stopped one step short of perfect.
 Divestments in the wake of mergers should first offer copyrights, at market rates, to the artists who created them. To sell them to other corporations, whether large or small, is just a perpetuation of an old business model, which has seen the recorded music business halve in value over 10 years. During that time, the technological revolution has displaced the old music business players. We do not need to repeat the mistakes of the past.
 It would be good to have music business people rather than financiers owning and running music companies again. It would be even better to have artists owning their work and entering into partner relationships with service-providing major and independent record companies with all the finance and expertise an artist needs to develop their own business.
 Top management at Universal has already concurred with this view. The concept of "turning the taps on" so that music catalogues are much more readily available to users, and copyright ownership is not an impediment to new services, would help build the artist-centric new music business that will benefit creators, investors and consumers.
Ed O'Brien, Radiohead
Nick Mason, Pink Floyd
Sandie Shaw
Co-Chairs,
The Featured Artists' Coalition