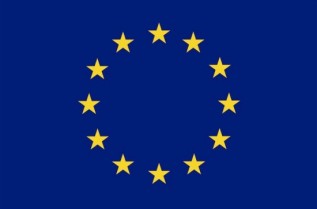 Press release: New government proposals outlining how UK law will incorporate an EC Directive affecting thousands of UK artists have been criticised by British artists and managers.
The plans, which took four years to navigate EC and UK Law, were published this week and signify a big boost for session musicians, a massive windfall for large record labels but a mixed bag for featured artists.
Controversially the right to renegotiate contracts after 50 years has been deemed unnecessary for inclusion by the IPO. This extension was meant to benefit featured artists in their old age and the omission will leave countless creative artists earning pennies from the sales of their work whilst record labels reap large windfall profits.
The FAC and MMF welcome the main features of the proposed new law which are:
A Use It or Lose It clause (which still needs improvement).
A clean slate provision that means featured artists will receive income without deductions after 50 years whatever their contracts say.
A fund for session musicians (non-featured performers) whose creativity embellished many classic recordings. The money will come from 20% of the income generated by the sales and use of recorded music in the extension period.
Brian Message Music Managers Forum (MMF) Chair said "To be clear we are not looking to further enrich artists who have become worldwide megastars who have had the means to renegotiate their contracts over the years. We are talking about artists who in their teens made some of the classic music of the 60's, who have influenced generations since and who need some income during the last years of their lives."
In 2008 after EC Commissioner Charlie McCreevy had started the process of extending the term of Copyright for sound recordings from 50 to 95 years, UK Culture Minister Andy Burnham said:
"We want the industry to come back with good, workable ideas as to how a proposal on copyright extension might be framed that directly and predominantly benefits performers – both session and featured musicians".
The Featured Artists Coalition (FAC) and MMF are now calling upon rights holders to introduce minimum royalties (without any deductions) for featured artists in the extended copyright term. It could mean the change in share of income of a 79p download moving from 1p for the featured artist to 9.4p whilst a record company income would fall from 46p to 37.6p. Click here to see an example of term economics.
Mark Kelly and Crispin Hunt co-CEO's of the FAC said "We want artists to be sitting at the table not on the menu. Hopefully a decent royalty will mean artists will be able to eat a meal as well."