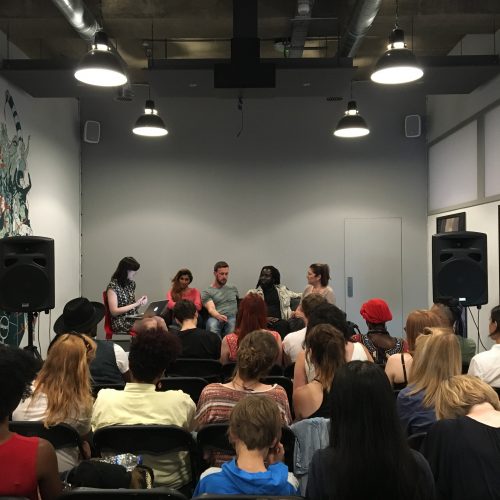 We were delighted to announce our last ALL ABOUT panel, this time co-hosted by iSing Magazine, discussing all things Vocal Health.
This time, our incredible panel consisted of:
Line Hilton
Line Hilton helps singers, artists and voice teachers with their voice, performance, mind set and training. Her speciality areas include performing arts medicine, technique and mind set. She pulls on a wide range of qualifications, experiences and interests to assist her clients to build and develop the knowledge and skills they require for their craft. 
Joshua Alamu
Fiercely talented Joshua Alamu's CV reads like a who's who of the London Music Scene. Working with critically acclaimed artists such as The Band with No Name, West Life, Will Young, Beverly Knight, 911, Daniel Bedingfield, All Saints and Joss Stone to name but a few, Joshua has also firmly cemented a name for himself as one of the most sought after and highly respected Voice coaches in London. The founder of 'Mad About The Voice' currently vocal coaches Fleur East and Little Mix amongst others.
Chris Johnson 
Chris Johnson is a pro vocal coach who has been working with touring rock bands, urban artists and West End leading ladies since 2008. As well as being a current performer himself, Chris lectures at the Academy Of Contemporary Music in vocal technique, health, style and improvisation. He is also co-founder and presenter of the popular iTunes singers podcast The Naked Vocalist.